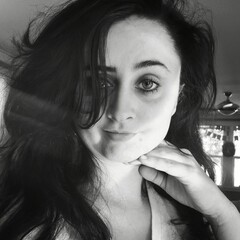 Betty-Jean Hanna
Freelance Artist
Simi Valley, United States
Summary
My business/portfolio is on Instagram under Drago_aesthetics1. I am currently a college student, pursuing my 2nd AA degree for 2D/3D studio art. My first AA is in social and behavioral sciences. I've been an artist all my life, and have been accepting commissions since about a decade ago. I also have experience in Adobe photoshop, Clip studio paint, and Krita, but I am mainly a traditionally trained artist. I am teaching myself and delving into the digital world wherever I can. My traditional skill sets include but not limited to: pyrography, acrylics, watercolor, ceramics, and sculpting, as well as my personal favorite which is regular Inking. In my spare time I also sing, dance, and spin a fire staff, so I can say that I am a legal Pyro.
Skills
Concept Art
Painting
Photography
Watercolors
Traditional Art
Inking
acrylic
adobe photoshop
pyrography
wood burning
Software proficiency
Experience
Owner/Artist at Drago Aesthetics

Simi Valley, United States of America

This is the name of the business in which I have set up locally, accepting commissions for mostly wood burnings as I am a pyrographer. I have created anything from coasters, plates, and plaques, to a pinhead box from Hellraiser and more.

Set Designer/Artist at Royal High School

Simi Valley, United States of America

Royal High School's theater department head Jerry Ursetti hired me on to help design and create sets originally for a couple of his productions. "The Artist", "Pippin" were where I worked on those. Then the following year, he asked me to take over as Director for one production, giving me full reign to organize and put on the show "Geek!" In this show, I was responsible for designing costumes, directing, recruiting, and helping design sets and props.